Indian Advertising: New Trends in Social Awareness Campaigns
Abstract

The purpose of this study is to focus on how new trends in the field of Indian advertising help to create social awareness. India is a land of an ancient civilization. India's social, economic, and cultural configurations are the products of a long process of regional expansion. India has various issues both as a country and also as a society. Our government has initiated various schemes and campaigns to recognize and rectify these issues. For example, the "Swachh Bharat Mission" and the 'Sadaak Suraksha Jeevan Raksha' Campaign. Advertising plays an important role in spreading the message to society. The case studies of the social awareness campaign of 'Baap Ka Road' for Road Safety &'11 Minutes', the anti-smoking ad films which focus on effective role copy to convey the message effectively. The new media of communication are more sensitive and work on immediate responses. This has helped to increase the awareness, sensitivity, acceptability, and response of people towards social issues.

Keywords: Advertising, Social Awareness, Camping, New Media, Creative

Introduction

Contemporary Indian society is marked with numerous issues that are labeled as social problems. Some of these issues are age-old, while some are recently erupting due to the change in global socio-political order. A dictionary of sociology defines social problems as, "any undesirable condition or situation that is judged by an influential number of persons within a community to be intolerable and to require group action toward constructive reform", (a non-ideal, disrupted balance in society) is facing a number of social issues. Some of the major ones are Road Safety, Poverty, Pollution, Illiteracy, Tobacco consumption and Violence against Women's Energy Conservation, and other social issues. Not only the government and NGOs but also Under the CSR activities, corporate companies and other groups of societies are taking collective initiatives to create awareness about social issues at a local, regional and national level. Steps towards improvement and help are creating a better life for the society. It is a difficult task to spread awareness and change perceptions of millions of people that hold vast diversity, many religions and various orthodox believes. Advertising plays an important role in communicating with the mass. In this era of advancing technology, advertising has also become interactive. Communication and reaction now happen much faster than print media. It has empowered the middle class to speak for themselves and generate like-wise responses/ feedback within a short time. New trends in adverting like the Location-Based Advertising, 360 Integrated Strong Platforms and effective use of new platforms of socializing help to deliver the message faster and on target. The global advertisement growth rate is around 4.5%, while the expansion rate in India this year was around 12%. Advertising holds the power to communicate to individuals, to groups, and to the mass. There are a number of media to communicate the message effectively Poster, Print Advertisement, Radio Jingles, Television, New Medias of communication like Website, Facebook, WhatsApp, Twitter (interactive media). The Indian film industry is also taking up initiatives to bring to light, many social issues through films like Akshay Kumar's Pad Man, a film based on awareness about menstrual hygiene.

Case Study 01 (Road Safety)

Driving accidents and road discipline are a serious concern in India. The numbers of road accidental deaths have increased by 31% from 2007 to 2017 and that of fatal road accidents have increased by 25.6% in the same period. Road crash fatalities increased by 3% in the last one year (from 1,46,133 in 2015 to 1,50,785 in 2016) and accident severity has increased from 29.1 in 2015 to 31.4 in 2016. Many initiatives have been taken up by the Government. Formerly, awareness was spread by posters, wall painting and print advertisements on public buses.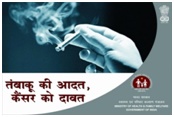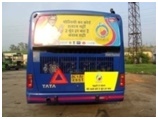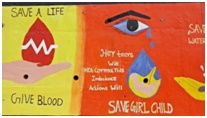 'Baap Ka Road'

This Independence Day, the Ministry of Road Transport and Highways released a series of films on road safety. In a shift from the usual serious campaigns, the Ministry came up with a witty and quirky campaign called 'Sadaak Suraksha Jeevan Raksha', roping in actor Akshay Kumar as the brand ambassador of road safety.

In a series of Instagram videos, Akshay Kumar is seen dressed as a constable, sending out challans to traffic offenders. In the first video, Kumar catches a driver driving in a no-entry zone. Instead of setting a preachy tone, he engages in a polite conversation about the guy's father. The guy being confused says that his father's name is not Lokmanya Tilak. Kumar then slaps his punch line "Oh ye aapka aapka road nahi hai!" In the second video, he pulls over a jeep. The driver is busy talking on his phone. He asks him whether Dadabhai Naoroji is his father as the road is named as Dadabhai Naoroji Marg. In the third one, he stops a biker for triple-riding without a helmet. This campaign is running in multimedia platforms and in various popular languages. This campaign carries a new essence and an affirmative tone of conduct. It is more relatable and acceptable to the current audience. "Yeh terebaap ka rastahaikya" is a phrase that every Indian can acknowledge.

Case study 02 (No Smoking)

Cigarette smoking is another old yet rising issue in India. Remember the little girl in the anti-tobacco advertisement who turns out to be the reason for her father to quit smoking? We are talking about the mandatory no-smoking jingle, which is still played in theatres and DVDs before every movie.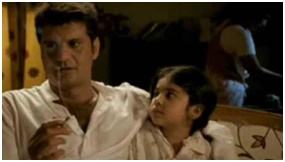 China, India, and Indonesia, the three leading countries with male smokers, accounted for 51•4 per cent of the world's male smokers in 2015. India has 11•2 per cent of the world's total smokers.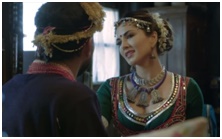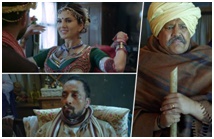 The 4.40 minute film titled 'No smoking #11minutes' is shot in a village where a 30ish sick man is seen coughing on his bed. The doctor informs his waiting family that there is no chance of recovery; the only thing they can do for him now is to fulfill his last wish. His dad (Alok Nath) asks him about his last wish. He points to a picture in his diary and looks away shyly. Everybody is shocked including the family goat. Sunny Leone enters the house dressed like a newly-wed bride. She enters the dying man's room to fulfil his last wish, and just as things begin to heat up – sick man is all excited and out of breath, that he dies in her arms. Next the text blurb shares some smoking facts: "Every cigarette reduces 11 minutes of your life. Think before you smoke the next one. It can cost you your last wish." '11 Minutes', an anti-smoking public service advert featuring Sunny Leone, Alok Nath and Deepak Dobriyal crossed the big 'one million' milestone on YouTube in 48 hours, and the 'two million' milestone in 60 hours.

Drive Safe Dad

Ceat's Drive Safe Dad campaign is an initiative to reduce road accidents in India. In an emotional, yet innovative campaign.The video starts with children telling their fathers to drive slowly. The film showcases dads receiving a personalised bobble head, which is connected to the odometer of the vehicle. On speeding, the device plays the recorded message from their children to drive slowly.

Conclusion

My research findings indicate that Advertising is a powerful medium of communication that influences the consumer's choices and decisions. On a subconscious level, advertising also encourages an audience to choose to better standards of living. Like the above stated examples and many others, advertising is creating a bigger difference than just selling products and services. New trends in advertising not only convey a message but also create a huge impact on the viewer's mind. New media of communication offer direct measures of the impact and also, a chance to the viewer to respond to the initiative. The new social awareness advertisement of No smoking #11 minutes has a quite new approach than the older advertisements. The presence of a celebrity face in these new advertisements (even the Baap ka Road), make these ads more noticeable, remember able and acceptable. People listen to the big faces in India. Many companies have also touched people emotionally express their concerns. As the above stated campaign by Ceat, other automobile companies have also started various campaigns and well fare initiatives. Earlier ads only showcased the commodity and informed the public about it. Advertising has its rightful contribution to the development of India, helping her rise from various issues.

Citation

Information on Indian Culture, Tradition & Heritage, https://www.culturalindia.net/indian-history/.
"PadMan: Menstrual Hygiene Is Good, but Akshay Kumar's Social Entrepreneurship Is the Key Idea." Hindustan Times, 11 Feb. 2018, https://www.hindustantimes.com/bollywood/padman-not-just-menstrual-hygiene-akshay-kumar-film-champions-social-entrepreneurship-too/story-uk9Ij2tdcdNXmp4BR8jl1H.html.
Pinto, Viveat Susan. "India's Ad Growth Rate to Be the Fastest in 2016: Report." Business Standard, Business-Standard, 18 Apr. 2016, https://www.business-standard.com/article/management/india-s-ad-growth-rate-to-be-the-fastest-in-2016-report-116041800979_1.html.
Asian Entrepreneur Authors & Contributors. "The Asian Entrepreneur Authors & Contributors." The Asian Entrepreneur, 18 Apr. 2017, http://www.asianentrepreneur.org/current-state-advertising-industry-india/.
"Essay on Social Problems in India: Sociology." Sociology Discussion - Discuss Anything About Sociology, 21 Apr. 2018, http://www.sociologydiscussion.com/essay/social-problems/essay-on-social-problems-in-india-sociology/13520.
https://savelifefoundation.org/wp-content/uploads/2017/09/Road-Crash- Factsheet_SLF_2016.pdf
Nath, Manita. "'Baap Ka Road' Phrase in Road Safety Campaign Sends out a Hard-Hitting Message." Www.bestmediaifo.com, http://bestmediainfo.com/2018/08/baap-ka-road-phrase-in-road-safety-campaign-sends-out-a-hard-hitting-message/.
Pti. "Smoking Causes over 11% Deaths; India among Top 4 Countries: Report." @Businessline, The Hindu BusinessLine, 15 Jan. 2018, https://www.thehindubusinessline.com/news/science/smoking-causes-over-11-deaths-india-among-top-4-countries-report/article9618981.ece.
Pti. "India among Top 4 Countries for Highest Number of Deaths by Smoking." The Economic Times, Economic Times, 6 Apr. 2017, https://economictimes.indiatimes.com/magazines/panache/india-among-top-4-countries-for-highest-number-of-deaths-by-smoking/articleshow/58039727.cms.
Vinaya. "#11Minutes – An Anti-Smoking Film Cracks The Viral Formula On Digital." Lighthouse Insights, 1 Mar. 2016, http://lighthouseinsights.in/no-smoking-film-11-minutes.html/.
Nath, Manita. "'Baap Ka Road' Phrase in Road Safety Campaign Sends out a Hard-Hitting Message." Www.bestmediaifo.com, http://bestmediainfo.com/2018/08/baap-ka-road-phrase-in-road-safety-campaign-sends-out-a-hard-hitting-message/.
Image Source
Image 01 : http://healthopine.com/wp-content/uploads/Poster-for-Cancer-Prevention.jpg
Image 02 : https://i1.wp.com/www.manjulikapramod.com/wp-content/uploads/2017/10/Save-water.jpg
Image 03 : http://blueoceanmedia.in/media-offered/transit-media-advertising/delhi-hoho-buses.html
Image 04: https://beastoftraal.com/2018/08/16/who-needs-the-reminder-ye-sadak-kisi-ke-baap-ki-nahi-hai/
Image 05 : https://www.hindustantimes.com/bollywood/no-smoking-ads-bollywood-to-take-charge-and- add-much-needed-visual-appeal/story/WL71kLN86zMoIGD2O3RbJ.html
Image 06 : https://brandinginasia.com/sex-cigarettes-sunny-leone/
Image 07 :http://blog.radiobollyfm.in/2016/02/sunny-leone-alok-nath-will-help-you-to.html
Image 08: https://www.socialsamosa.com/2017/04/ceat-tyres-drive-safe-dad-2/
Nimesh Shah, Department of Applied Arts, Faculty of Fine Arts, The M. S. Uni. of Baroda. Contact : 9824333265Email : e9824333265@gmail.com